Stay in touch with the naeckte brouwers!
You can visit our taproom ANNA in the former Annachurch in Amstelveen to explore our beers. Please have a look at our webpage Taproom for the opening times and possibilities for a beer tasting. On the same page you will also find the events where we will be present.
Do you want to be informed which events we join or news about our brewery, taproom or new locations where you can taste our beer?
Then folow us on facebook at www.facebook.com/naecktebrouwers or submit your e-mail address below for a free subscribtion on our newsletter.
Naeckte Brouwers B.V.
Amsterdamseweg 22
1182 HD Amstelveen, The Netherlands
Phone (brewery): +31 20 789 56 89
E-mail: info@naecktebrouwers.nl
VAT no.: NL 857710096 B01
Chamber of Commerce Amsterdam: 69058075
SUBSCRIPTION NEWSLETTER:
Please send us an e-mail with subject "subscribtion newsletter" to info@naecktebrouwers.nl

© Copyright 2012-2019 de naeckte brouwers Amstelveen Netherlands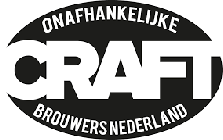 ANNA Proeflokaal
Annakerk
Amsterdamseweg 22
1182 HD Amstelveen The Netherlands
Phone (taproom): +31 20 889 07 31
E-mail: contact@anna-amstelveen.nl