In 1988, Ab got to know that his grandmother used to make beer herself for the workers who worked on the land of her husband. With that inspiration, Ab put the first step forward with a pot on the stove and started brewing his own beer at home.
Michel joined him in 2001 and together we designed and built a small scale brewing installation, which contained a 30-liter electric heated brewing kettle.

The development in the taste of our beer was gradually getting better and better. The circle of our beer lovers was increasing and our beer was becoming very popular among our families, friends, acquantances, and even friends of friends ... Therefore, in 2009, we built a new brewing installation with a capacity of 90 liters. With the new installation, we were able to even better control the brewing process and thus brought our beer to the next quality level and consistency. That resulted in even more popularity to our beer. With that level of confidence, we decided to bring our recipe to the next volume capacity and contacted micro breweries with larger brewing capacity.
Despite, we felt it was important that we were allowed to brew along together and learn how the processes worked in a 'big' micro brewery so as for us to grow. In addition to the enormous knowledge we have experienced ourselves through operating these facilities, we also were able to have control over the end result which remained as our "own" beer. From the period of 2011 to 2013, the belowmentioned are the breweries which we have brewed as guest brewers in the past.
Since November 2013 we have our own brewery in Amstelveen (close to Amsterdam in the Netherlands). We are currently working on building our 2nd brewery in the former Annachurch in Amstelveen. Our taproom is already open at this place. Our brewery will folow in October 2018
Brouwerij Boelens (The Brewery 'Boelens' )

As home brewers a dream came true by getting the possibility of using the brewing installation of Kris Boelens in December 2011.

There are two brewing facilities at Boelens brewery which resides in Belsele, Belgium. The old one, built in 1983, is a 500-liter installation in a small brewing hall and the new one, built in February 2011, is a 2,000-liter installation in a large brewing hall.

We were given the freedom to operate the smaller, 500-liter installation facility. At Boelens, their beer is still brewed in the traditional Belgian way which therefore was a very good learning experience for us. Our current brewing installation with direct heating with flames and the higher placed Filtration unit is partly inspired by their installation.

Within the period of 2011 and 2012, we brewed our beers NAECKTE NON and NIMF at Boelens.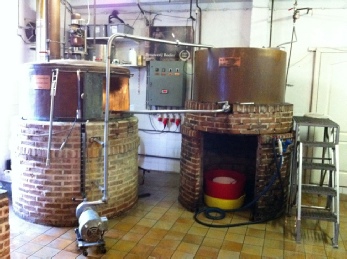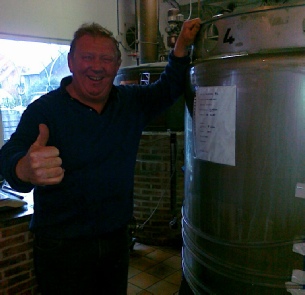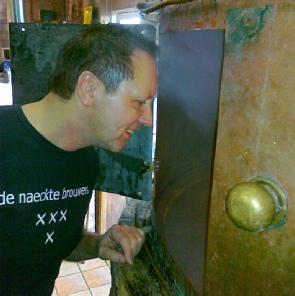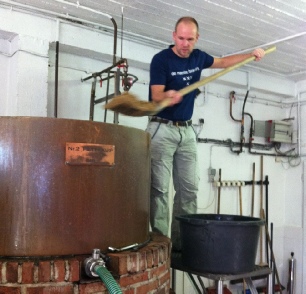 Brouwerij De 3 Horne (The Brewery 'De 3 Horne' )
For many years, Sjef Groothuis has been brewing in Kaatsheuvel, the Netherlands. He has gained enormous knowledge and experience of brewing over the years, which he loves to share with other brewers. He has come up with tremendous creative solutions which are productive, efficient, effective and also economic, especially in the processes of brewing, final fermentation (clearing) and bottling. The experience of brewing with him in his facility has indeed given us a lot of inspiration of how we have set up our own brewing facility in Amstelveen.
Sjef regularly invites 'homeless' brewers to come and brew with him and we have also adopted such practice with enthusiasm. At De 3 Horne, we have brewed our beer NAECKTE NON and NIMF in batches of approximately 750 liters per batch in 2013.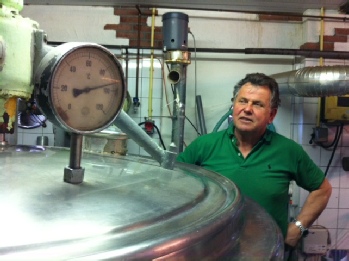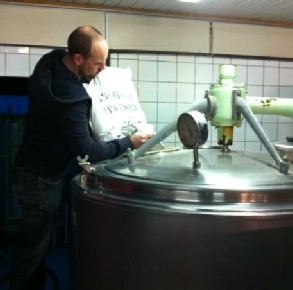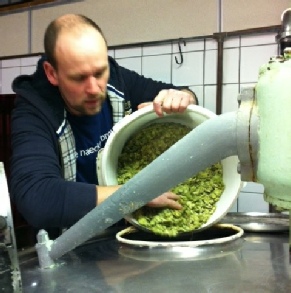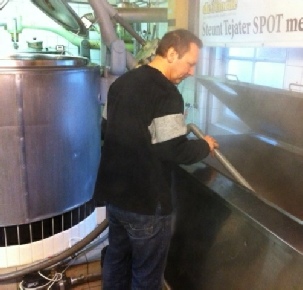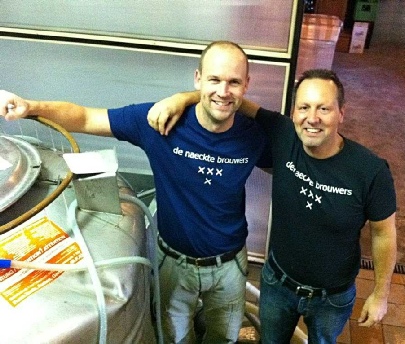 Brouwerij De 7 Deugden (The Brewery 'De 7 Deugden' (the 7 Virtues))
Garmt Haakma started his brewery in Amsterdam in 2010, with the mission of brewing craft beer and mentoring workers with social disabilities ready for the labor market.
Garmt is a person who knows how to enjoy life to fullest. He uses herbs and spices to give his beer an extra bite. On the other hand, he loves to experiment with new recipes and would like to be able to present his beer in all the '7 seasons'.
At Brewery De 7 Deugden, we brewed on their first brewing installation at Osdorperweg our beers LEPRECHAUN, HOCUS HOPPUS and ZONNEGLOED in batches of about 500 liters in 2013.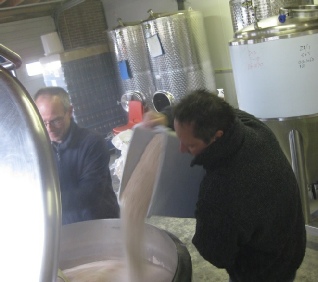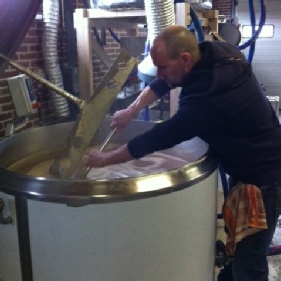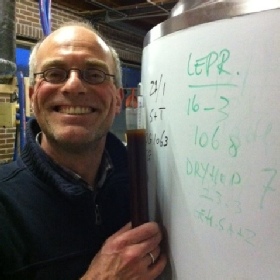 © Copyright 2012-2019 de naeckte brouwers Amstelveen Netherlands
The history of the naeckte brouwers
Naeckte Brouwers is funded by Michel Lagrand and Jan Albert (Ab) van der Veen. They brewed many years together as a hobby and started in 2010 to sell their beers as Naeckte Brouwers.
Sometimes a hobby gets out of control and this happened when they opened their first brewery at the industrial area Bovenkerk in Amstelveen. In 2018 they opened a second brewery in the former Annachurch in Amstelveen where they also have their taproom.
Michel and Ab are friends who share their interests and passion, and also are true Burgundians who put enjoying at the first place. Together they complement and keep each other in balance in producing high quality handcrafted beers.
On this page you can read how our hobby started and has grown into the current brewery in Amstelveen. Soon we will also put more information and pictures of the new brewery in the church.